About Endless Travel
Endless Travel, LLC was established in 1995 by Rosemary and Jim Panettiere. The Panettieres built Endless Travel, focusing on the wants and needs of each individual client. Endless Travel took pride in listening to their clients, customizing trips and personalizing travel arrangements. In 2010, as an agent of the company, Mary DeBello purchased and continued to build the agency on the same basic principles.  Today, Mary and the agents of Endless Travel strive to ensure each client receives the best possible price with excellent customer service to guarantee an amazing vacation. Endless Travel is proud to be able to help individuals enjoy their vacations while making memories that last a lifetime. Allow our specialists to create your dream trip. Let us sort through the many overwhelming options involved in choosing a vacation just right for you. Planning a vacation should be stress and hassle free… We will ensure that this is the experience you will have with us. We pride ourselves in taking the time to understand each client's personal needs and desires, while looking out for the best possible value. Endless Travel has the ability to Price Match to most ".com" online agencies. If you are surfing the internet and find a better price, please give us the opportunity to match that price ensuring you still get the price you want BUT with the assistance of an experienced agent servicing you. Why let an impersonal "800" number representative help you? We are here to get to know you and assist you with every step of your trip. We are always here for you and reachable long after you book and through your actual travel.
Endless Travel, LLC is licensed and insured to offer and sell travel and travel insurance.
Mary DeBello

Owner/Agent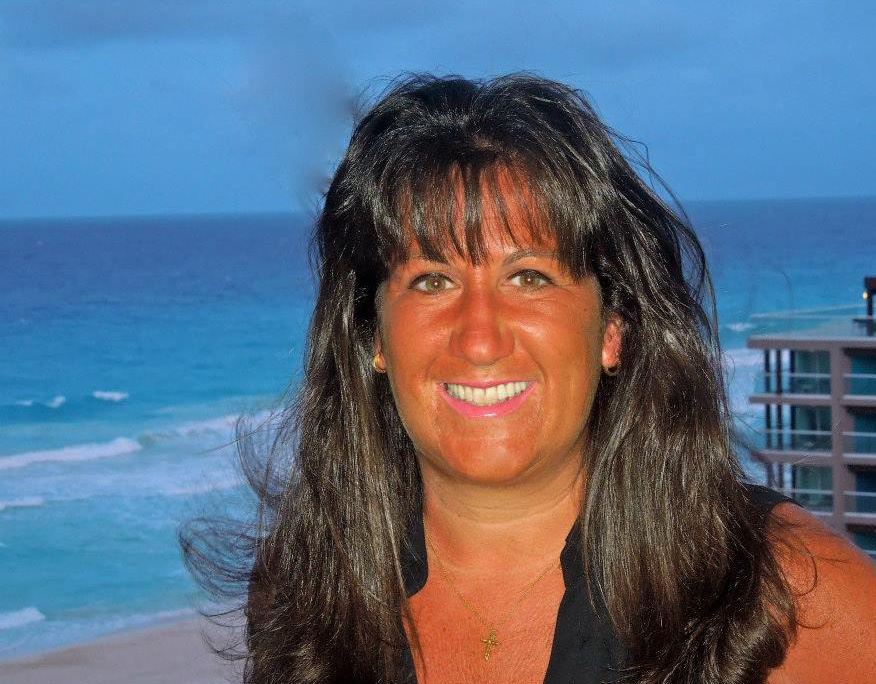 As a client of Endless, Mary loved to travel and enjoyed researching and planning her own vacations, but knew the importance of using an experienced Travel Agent. In 2007, Mary decided to leave her full time job to be a stay at home mom. It was at that time that Rosemary, then the owner of Endless Travel offered her a position planning vacations for clients. Mary worked as an agent for 3 years when the Panettiere's offered her the opportunity to buy the agency in 2010. With Mary's countless trips to the Caribbean, Mexico and Disney, she is extremely knowledgeable of these destinations and can offer first hand experiences to her clients. With all of the options available, it's always best to let someone who has visited the destinations handle all the details seamlessly. She loves to plan destination weddings and most of all her favorite – DISNEY WORLD!!! Mary is married to Wayne and is grateful he allows her to travel "for business" as much as possible!! They have 3 daughters, Lizzy, Taylor and Julianna. "As the owner of Endless Travel, I plan countless trips to the Caribbean, Mexico and Europe, but my favorite trip to plan is Disney. It truly is the Happiest Place on Earth!!"
You can reach Mary in the main office at 845-225-4392 or by email.
Rosemary L. Panettiere & James A Panettiere, Jr.

Agents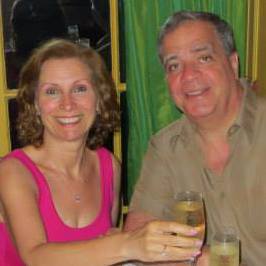 Original Owners and agents of Endless Travel, LLC from November, 1995 to August, 2010. Rosemary & Jim continue to work part time as travel consultants with Mary. They have extensive industry experience and are seasoned travelers having visited many destinations internationally.
You can reach Rosemary and Jim at 914-248-8287 or by e-mail.
Kim Elias

Agent
Kim has worked as a hairstylist for over 18 years.  Her love of travel, specifically Disney, led her to begin 
training as a travel consultant
with
Endless Travel.  S
pecializing in
 Disney
Destinations
made the most sense based on her background and love of all things Disney.
  After completing Disney's College of Knowledge program, she quickly became one of the top agents at Endless Travel. Combined with her excellent
customer service background and
client communication, Kim has extensive knowledge of the resorts, parks, and attractions.  Not only does Kim have experience with Walt Disney World vacations, she also has a great knowledge of Disneyland, Disney Cruise Line, and Adventures by Disney.
Kim and her husband Jon, have two children, Marina and Tye.  Over the years, Kim and her family have traveled countless times to Walt Disney World.  In 2014, she traveled with her family to Oahu, Hawaii to Disney's newest resort, Aulani.  The following year, her family visited Disney's Hilton Head Island Resort.  This past year, they stayed at Disney's Vero Beach Resort.  Sharing the magic of Disney and watching her children's reactions have created some of her favorite memories.  She always knew that she wanted to help other families experience the magic of Disney too!
You can reach Kim at 845-206-3516, by e-mail.
Stacy Masina

Agent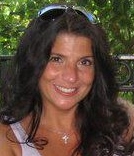 After working as an executive assistant for the past 25 years, Stacy turned her passion for traveling into a part time, second career when Mary DeBello purchased Endless Travel in 2010. Stacy has been travelling to the Caribbean and Mexico since 1988. She has always loved the process of planning and researching vacations for herself as well as family and friends. She planned her and her husband Dan's destination wedding to the island of St Thomas in 2004. Stacy enjoys cooking, caring for her two dogs, Diva & Napoleon, spending time with her family and friends and of course traveling.
You can reach Stacy at 845-838-5310, or by e-mail.
Janine Storen

Disney Travel Consultant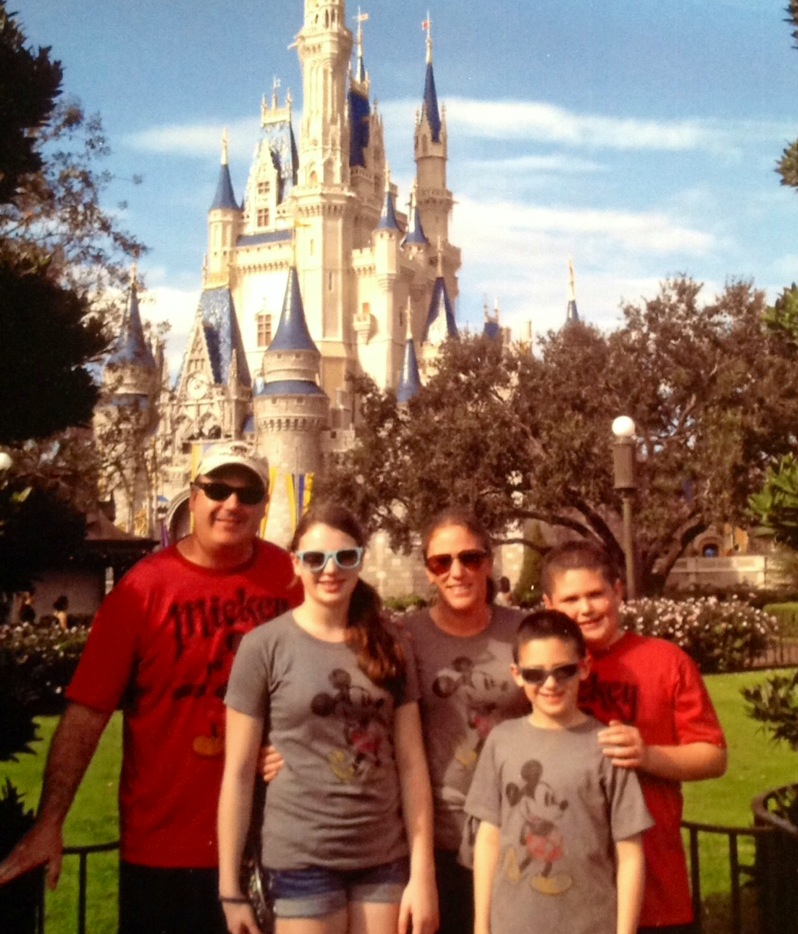 After leaving her career as teacher to raise her 3 children, Janine decided to take her love of "all things Disney" and turn it into a career. Janine has been to Walt Disney World in Florida countless times and cruised on the Disney Cruise line. In July of 2013, Janine vacationed at Disneyland in California and Aulani, Disney's newest resort on Oahu in Hawaii. In February, 2013, Janine graduated from The College of Disney knowledge and has been planning Disney vacations ever since. After all of these years of taking her own Disney vacations, Janine is now planning them for others. She feels that there is nothing better than helping families experience the magic of Disney and create memories that will last a lifetime. Janine enjoys spending time with her husband and 3 children. She also enjoys walking, cooking and of course, visiting "The Happiest Place on earth", Walt Disney World.
You can reach Janine at  914-806-3784, or by e-mail.
Career Opportunities
If you love to travel, enjoy planning and have great knowledge of resorts at Disney or any international vacation destinations, please feel free to contact: Mary DeBello/Owner at Endless Travel, LLC for more information.
Agency Accomplishments and Designations
Endless Travel LLC is an authorized Disney Vacation Planner. An Authorized Disney Vacation Planner is a designation given to an agency by the Walt Disney Travel Company based on criteria such as; Sales Achievements, Commitment to product and knowledge of the Disney Destinations. Our agents are multiple time graduates of the "Disney College of Knowledge".
A few of our designations are with: AM Resorts Master Agents, Carnival Cruise Lines University, Cayman Islands Specialist, Costa Rica Destination Specialist, Jamaica Specialist, Karisma Resort Specialist, New Mexico certification, RIU Specialist, Sandals Certified Specialist, SeaWorld/Discovery Cove/Busch Gardens adventure park specialist, Sol Melia Specialist, Norwegian Cruiseline Specialist, Anguilla Specialists, Guadalupe Islands Specialist
Reasons to Use a Travel Agent 😉
Your internet search for "Caribbean Vacation" gives you several MILLION options!!
You have no personal reference or connection to anyone that you talk to at 1-800-bookoverthephone or www.youneverknowwhatyourgoingtoget.com
You and your friend booked the same trip. Your friend booked on line and you booked with ENDLESS TRAVEL. You got to the resort and both of your rooms were wrong. You called ENDLESS TRAVEL and enjoyed cocktails at the pool while your problem was fixed for you. Your friend is still at the front desk fighting for herself.
You didn't realize that everyone was going to be in Disney on July 4th and when you arrived at noon (from your off-site hotel) the park was closed to capacity.
The internet site you booked through charged your credit card twice for that trip to Barbados, but no one seems to be able to help you when you called the 800 number. (You could always try the Attorney General's office, it might not take THAT long to get your issue resolved.)
You arrive in Punta Cana at 11pm and you had no way of knowing that transfers to the resort stopped at 10pm.
You were sure the rooms at the hotel you found for that unimaginable discount were going to look just like they did in the pictures!
It never occurred to you that you could buy "Cancel For Any Reason" Travel Insurance and get all your money back (minus the cost of the coverage) when the forecast in the Cayman Islands showed rain every day.
Most importantly – You want personalized service from knowledgeable agents who are willing to give you their cell phone number during your travels.