Disney Destinations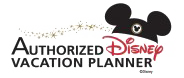 So you want to go to Disney? You want a trip that your family will remember for a lifetime. How do you start planning a trip with so many options? As an "*Authorized Disney Vacation Planner", you call Endless Travel, it's our specialty!!  *"Authorized Disney Vacation Planner" is a designation given to travel agencies that have met specific sales goals and criteria by the Walt Disney Travel Company. Endless Travel, LLC receives valuable sales and marketing support along with exclusive training and educational opportunities as a recognized agency.
Why ENDLESS TRAVEL for your Disney vacation? We are here to explain all of the options, saving you time. We have extensive background in planning for countless clients, and taking our own, trips to Disney. Disney has so much to offer:
WALT DISNEY WORLD: Four theme parks, two water parks, twenty-four onsite resort hotels, over seventy-five full service dining experiences, plus entertainment (golf, boating, shows, etc.).
DISNEYLAND: Two theme parks, one dining and entertainment district and three onsite resort options.
DISNEY CRUISE LINE: Four ships and destinations throughout the Caribbean, Mexico, Alaska and Europe
ADVENTURES BY DISNEY: Travel to worldwide destinations with an experienced, Disney guide.
Here at Endless Travel, we are your Disney vacation experts. We are here to cater to you and your family, customizing your individual and specific needs to create your magical vacation just for you!!
Although we plan detailed vacations to all of the Disney Destinations, the Walt Disney World Resort in Orlando, Florida requires the most planning. Read on for more information.
Specific Information about Walt Disney World (Florida) Vacations
DISNEY RESORTS:
Four categories: Value, Moderate, Deluxe and Disney Vacation Club Villa's.
Value resorts (3-star) are for the budget minded (least expensive) with smaller room accommodations, double beds and less amenities than the other properties. Value resorts have food courts, pizza delivery and no on-site restaurants. Value resorts utilize one central bus stop for all guests.
Moderate (4-star) resorts are priced as suggested. The rooms and bathrooms are a little bigger, all with queen beds, a full service restaurant and room service. Moderate resorts utilize several bus stop for all guests, making the walk to the bus stop easier and quicker for everyone.
Deluxe (5-star) resorts offer several full service restaurants, beach access, on site recreation, child care, larger rooms and bathrooms, queen or king size beds as well as extra transportation options (monorail, boat, or walk to park) which may make it easier when traveling with small children, the elderly, guests with disabilities or anyone that wants to return to a resort easily and quickly.
Villas (5-star) offer what the deluxe resorts offer and more: full kitchens, living rooms, along with several bed and bath options (studio, one, two, or three bedrooms) for a home away from home feel.
PARK TRANSPORTATION: All the resorts have complimentary bus transportation to the parks. From a deluxe, you can get to the theme parks by bus just like the other properties, but additionally you have the options of monorail and or boat. Some close enough to walk.
TICKETS:
Magic Your Way Base ticket gives you one park only per day. You can re-enter the same park in the same day if you want to leave.
Magic Your Way plus Park Hopper allows you to visit as many parks in one day as you like.
Magic Your Way plus Water Parks and More. This gives you the park hopper option and access to the water parks, Disney Quest, & more.
DINING PLAN:
Quick Service Plan gives each person in the party two quick/counter service meals per night  stayed (similar to a value meal at a fast food restaurant), two snacks per day, and a resort refillable beverage mug.
Disney Dining Plus Plan is the next and most popular plan. Each person gets a counter/quick service meal per night stayed, one table service meal per night stayed (character meals are included in the options), and two snacks per night stayed.
Deluxe Dining plan gives you 3 meals per night stayed, table or quick service and 2 snacks per night stayed.
THE DISNEY DINING PLAN is based on per person per night stayed and entitles you to each of the following:
snack credit, counter credit and a table service credit. Counter AND Table credits each give you a NON ALCOHOLIC beverage (not alcoholic) and entree of your choice. In addition, the Table Service credit provides a dessert. The dining credits are just that, they are allocated per night stayed, but can be used at your discretion through out your trip. For example, if you want to eat ALL of your snacks in one day, you can!!  All of the plans come with an unlimited resort refillable mug for fountain beverages. The basic dining plan plus as mentioned is the most popular and affordable. Typically guests use the snack for a quick breakfast (like a bagel), the counter for lunch and the table service for a nice full service restaurant meal at dinner time. The dining credits are yours to use any way you like at any time you like. They are accrued for the length of stay as opposed to daily. Premium and Platinum plans are available as well.
Disney Vacation Tips
WHEN TO GO:
Best times (based on attendance): WHILE SCHOOL IS OPEN. Lots of parents don't like to take their kids out of school, so if school is in session, Disney is quiet. Other times: Any time in January, the first few weeks of February (before Presidents Week), the first few weeks of March or April (Stay away from Easter), May, the last week of August, the months of September and October. November up until Thanksgiving, and the first few weeks of December.
Times to avoid (based on attendance): (Crowds are at peak levels during these times and prices will be at their highest.) President's Day week, spring break, Easter week, July, especially 4th of July week, Thanksgiving week, and the week before Christmas through January 2nd.
LENGTH OF STAY: You can spend a day at Disney or a month. The recommend time is 1 full week. With 4 major theme parks, 2 water parks; and a dining, entertainment and shopping district (Downtown Disney), there is so much to see and do. When taking such a great, maybe once in a while trip, you don't want to hurry yourselves or feel like you missed something. The longer you are there, the more leisurely you can see the parks and the less rushed you feel. With Disney park tickets, you pay less per day with each extra day you stay. If you want to take a day to enjoy other parks like, Sea World or Universal, then you definitely need to think about taking at least 7 nights or more.
WHERE TO STAY:
Definitely stay at a Disney resort. Disney offers many "perks" to guests staying on site. Some of those perks include the following: complimentary transportation to and from the airport as well as the parks (no need to rent a car), availability of a discounted dining plan, advanced reservations for ride selections and complimentary "Magic Bands", special park hours for resort guests only, package delivery, several resort categories fitting every budget, etc. You are immersed in the "Magic". Not to mention, it's nice to be able to go back to the resort quickly and easily.
Booking Your (Florida) Walt Disney World Vacation with Endless Travel
BOOKING WITH ENDLESS TRAVEL: All of our Disney trips are booked direct with the Walt Disney Travel Company. We do not charge any fees. If you were to book this trip yourself through Disney or online at disneyparks.com, you would get the exact same price that we quote you, so let us do the work. Disney loves travel agents and they pay us, you don't. We also don't charge our clients any additional fees for our complimentary Itinerary planning services, ** which come standard when booking a Disney package with Endless Travel. This type of service booked with Disney is available at a "concierge or "club" level and comes with an additional cost, we provide it Free to our clients. Itinerary Planning includes all park planning, dining recommendations and reservations for length of stay.
A $200 (fully refundable) deposit is all it takes to book * a Disney reservation. Final payment is due 30 days prior to travel and payment plans are available upon request.
*Endless Travel will securely provide your payment information to Disney, who will charge you directly.
** Any client not booking a Walt Disney World Resort package or other hotel accommodation — for example, using a time share or staying with family off site — that wants an itinerary and dining plan created for them would be assessed a nominal fee. A discount will be applied to existing clients.
Endless Travel includes the following with all Walt Disney World vacation package bookings:
A thorough review of all park hours, magic hours, parade & firework times, and special events for your travel dates.
A complete analysis, based on the above information, to include which park to visit on which day, based on historical crowd level data.
Detailed phone call to review and recommend dining options, to include; prices and menu choices.
All dining reservations secured (up to180 days prior to travel) to guarantee the best locations & times.
Dining Guide and restaurant information.
Constant monitoring of the reservation to secure additional promos released after booking date. Disney releases several promotions a year. We are here to make sure you receive these savings.
Notification of any resort or park refurbishments or closings.
A full and customized itinerary for your entire trip based on your families' wants and needs. Contains each day's park hours, firework and parade schedules as well as all your dining reservations along with directions to get from place to place.
A daily "MUST SEE" plan with timing outlined.
"My Disney Experience" (online planning tool) and fastpass+ planning help.
MAPS: Theme park maps for all 4 parks and downtown Disney, your Disney resort map, and "the world" property map. (Disney does not provide this outside of the parks, but Endless Travel keeps an updated supply.)
Resort specific guide to include details on guest rooms, transportation, dining, shops, entertainment and pools, plus things to do at your resort and information on how to get to and around (the world).
Attraction height guide for children so you can plan ahead what rides they can go on.
12 page "Tips & Must Do" document for all parks.
Stroller, scooter and car rental info and reservations secured if needed.
Character locations along with Meet and Greet information.
Garden Grocer information for having groceries delivered to your resort if you want.
Packing list and what to bring to the parks.
Resort or park rehab guide and attraction closures for what may not be available during your stay.
"What's new" information along with news based on your specific interests.
Fun Walt Disney World facts
Discounted Disney Photo Pass offer (purchased prior to travel).
First time visit, birthday, anniversary or celebration pins.
Personal (surprise) gifts for the whole family!!
MOST IMPORTANT – connection to your travel agent DURING your trip is ALWAYS available.
Specific planning information for Disney can be found on disneyparks.com. Please visit our Facebook for ENDLESS TRAVEL and "like" the page. We provide constant updates and interesting Disney information all the time. Please be sure to look at the "photos". You will find albums full of pictures of the parks, the resorts, the holidays and special events. These pictures are all from our own personal collection. You can also find beautiful photos on our Photo Gallery page.
DISNEY AND ME (A note from Mary DeBello, Endless Travel, LLC Owner):
My love for Disney started as a child. My first trip was back in the early 70's when Disney only had one theme park, the Magic Kingdom. Over the years I took several family trips until I was old enough to travel on my own with friends. In 1995 I took my first trip with my husband. We visited at least 3 times before we had children. When I started to take my girls (now 18 and 15), I saw Disney World in a whole new way – through the eyes of a child. My kids were there as early as 9 months old. Do they remember it? No, of course they don't, but I remember them and some of those early trips are my favorite memories with my kids. My oldest daughter has been 15 times. As they age, each trip is different. We always experience new memories but we also stick with our traditional "magical moments". Disney World has changed over the years, but my love for it has not. I personally make a trip there at least two or three times a year. Every day, I read blogs and newsletters to all of the many Disney informational outlets that I subscribe to so that I am always up to date with changes, refurbishments and important announcements. I am a five time graduate of the "Disney College of Knowledge" and attend on site Travel Agent Familiarization programs annually sponsored by Disney Destinations. I know the parks inside and out, dined in most of the restaurants and stayed in many of the resorts. I encourage you to rely on my personal experiences, knowledge of and passion for Disney to allow me to plan you the most memorable trip ever!! MY most recent TRIPS: August 2016, March 2016, January 2016, April 2015, January 2015, November 2014, September 2014,  January 2014, Three in 2013, etc. I've regularly sailed on Disney cruises, and my last trip to Disneyland (California) was in November 2015.
Endless Travel is a full service travel agency. As the owner of Endless Travel, I plan countless trips to the Caribbean, Mexico and Europe, but my favorite trip to plan is Disney. It truly is "The Happiest Place on Earth"!!
Take a look at our Testimonials to see what are clients are saying about us and our Disney planning!!