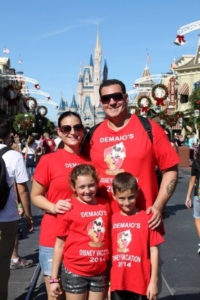 Mary is an absolute MUST when booking a Disney trip! I have used her for four years in a row and she is invaluable in the entire planning process. From the very first phone call to speaking with her after the trip is over she is a wealth of knowledge, her excitement is infectious and she has made every trip amazing by planning out everything so my family does not have to think about anything except enjoying our trip!
THE DEMAIO'S (EASTCHESTER, NY)
We had a large group of 3 families interested in the Dominican Republic. Against my better judgment we decided to do the planning on our own, that was mistake number one. We booked online and provided all of the children's ages and were told they were free. A few weeks later I started to become suspicious as I was told it was only for children under the age of 12, confusion settled in and I knew I needed professional guidance. I called Mary at Endless Travel and explained my situation in which Mary responded, "Don't Worry I have Executive contacts at the Hard Rock and will take care of everything" Mary called me back and stated that the Hard Rock discovered there was an error on their website and since my children were over 12 they would be charged accordingly! She then stated" give me a day and let me see what I can work out with the Hard Rock". A day later I received a phone call from Mary stating they will honor the pricing! Happy we were all saving a significant amount of money as well as confusion and aggravation at check in. Now let me talk about her extensive knowledge of the resort. She made sure our rooms were centrally located to all the pools and beaches and gave us insider information on the best restaurants and clubs at the resort. Mary took on providing all of the transportation to and from the resort which saved us time. Her advice on the different excursions were spot on! She took the time to get to know us and better understand the activities we would be interested in doing. In conclusion, here's what I learned from this experience, when planning a trip trying to cut corners may be cheap in the beginning but could be very expensive when you don't have an expert travel coordinator backing you. There's plenty of travel agencies you could use but if you're looking for white glove treatment and someone who is going treat you like family then Endless Travel is your only option. I will gladly act as a reference for Mary and her agency, please call me direct at 845-279-5624.
TODD GIANGUZZI AND FAMILY (BREWSTER, NY)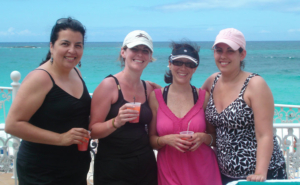 I have had the privilege of knowing Mary DeBello for over fourteen years.  In that time I have had the opportunity of experiencing first hand Mary's love of travel.  Arranging trips and helping people to fulfill their travel destination dreams is Mary's true calling.  Mary has provided a tremendous amount of knowledge and Customer Service over the years.  No task is too big or too small for Mary.
On a recent trip to the Bahamas Mary demonstrated her true talent for tenacity and Customer Service.  A few friends and I stayed at the RIU on Paradise Island in the Bahamas, an All Inclusive Resort for a birthday celebration.  Throughout the entire planning process, Mary was friendly, approachable and hands on.  To put it in one word FANTASTIC.  Upon check in some of the group were given an "ocean view" room which was in reality a  brick wall.  We called Mary and she was on the phone for several hours to get this corrected.  Mary found this unacceptable and continued to follow up with management to ensure we received the proper accommodation.  Throughout the duration of the trip she contacted management until my friends were moved the next day.  She was in constant contact either by phone or e-mail and was there if we had a question or needed her.  Behind the scenes Mary continued to follow up with management to make sure that "her" group was in some way compensated for the first night without the room category they paid for.  We were happily in the sun and Mary was on the phone and a true advocate.  We returned from the trip extremely satisfied and not wanting to leave.  Mary's quest for Customer Service did not end there.  In the weeks and months that followed she continued to follow up and her tenacity paid off.  Eventually we were comped a few nights back at the All Inclusive Resort.  It was so rewarding to have the loyalty of someone like Mary DeBello.
Based on this experience and all of my other experiences with Mary, I will ONLY use Endless Travel.   I have highly recommended Mary to many people over the years and will continue to do so.  She has traveled extensively herself and has first hand knowledge of ensuring a terrific vacation for one and all.  This is the perfect job for Mary as she lives vicariously through every traveler and views the trip through their eyes.  She will accept nothing less than perfection.  That is why she is the best and any traveler would be lucky to have her booking their travel adventure for them. We use Endless Travel every year for our "girls getaways" and family vacations. I highly recommend Mary and Endless Travel.
Kim Halpin
Paterson, NY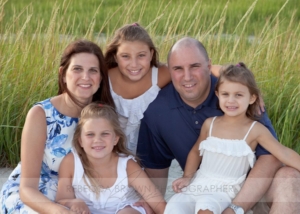 Our family has used Mary Debello and Endless Travel for many years, including trips to Paris, Disney World and Turks & Caicos.  Mary is a true travel professional, who listens to your special needs and requests and crafts a perfect vacation around those requests.  That being said, she is not afraid to give you critical feedback and advice based on her years of traveling experience.  Mary is very insightful and her recommendations are "spot on" whether you're planning a full family vacation with children or a getaway extended weekend.  Endless Travel is not selling typical canned vacation packages, it's selling customized vacation experiences.  Mary is always available whenever you have a question or need to adjust itineraries on the fly, even when you're overseas (believe me, we've tested her on this).  We have such a great time "planning" our vacations with Mary because we always learn something new and are prepared to have a great vacation each and every time.  We've never been disappointed with Mary's service, and we highly recommend Endless Travel.
Christopher & Lisa Scolaro
Garnerville, NY
Mary is the best travel agent! She makes planning for a vacation as much fun as the vacation itself! She is so knowledgeable and patient for finding the perfect location and hotel for your needs. Mary takes the time to go over what exactly you are looking for in a vacation to find the perfect match. I have called so often with a ton of questions – even after booking the trip and Mary is so helpful and gets back to me right away. Even before the vacation she makes sure you are all set and ready to go! Booking with Mary I never have any worries that if anything went wrong she would be available to fix it and I trust her with all my vacation bookings! I have been using Mary each year since 2008 and also planned my honeymoon with her. I wouldn't go on vacation without her help. I have recommended her to colleagues and friends and have only heard great reviews!
AMANDA AND STEPHEN FRYE (STATEN ISLAND, NY)
Our first two family vacations to Disney World were a dream come true–thanks to Mary! I had heard that it's not a good idea to go there without having a plan in place, and (unless you have A LOT of extra time on your hands) you should use the assistance of a Disney agent. Fortunately, Mary was recommended by a friend. Mary helped in planning all aspects of our trip — from hotel and restaurant reservations to fast pass suggestions, and everything in between. Mary's attention to detail is extraordinary, and she bases her advice on the particular needs of your family. She is truly dedicated to making sure your family enjoys the Disney World experience. I have no doubt that, without Mary's expert guidance, our experience would not have gone so smoothly! In fact, our first family trips to Disney World were so amazing that we booked a third trip with Mary after returning. I know that those vacations will be just as great as the first!
THE TRUAX FAMILY (YONKERS, NY)
If you are planning a trip anywhere, I highly recommend Endless Travel. Mary DeBello is a fantastic agent. There is very little she doesn't think about. We go to an island every year. The experience is excellent from the minute I call to start the process of figuring out where we are going; to the follow up call from Mary after we get back. I would never book a vacation on my own and I have been vacationing for many years. Having someone like Mary and Endless Travel on your side is priceless. The best part of booking through Mary is that not only does she love what she does but she has been to so many of the locations that I am interested in. I love that she has first-hand knowledge of many resorts. When she doesn't she always seems to know someone that has been there. Talk about 1st class service. I have been traveling for over 30 years and I have never met a harder working travel agent. When I book my vacation with Mary from Endless Travel I know I am in for a treat from start to finish.
RINA GIANFRANCESCO (BAYSIDE, NY)
Thanks so much for making our Disney Vacations truly magical. Mary, your knowledge of Disney World and the Disney Cruise was simply mind boggling as was your attention to detail which made our trip one of the best ever. With so much to see in Disney, you made sure we had the perfect balance of entertainment and relaxation. You really made sure to cover every detail and were always a phone call away when we had a question or needed a change. In a world that has become so dependent on travel websites, your personal attention made all the difference in the world and it cost the same as going through a travel website. You have us as a customer for life!
THE LA'PLACA FAMILY (YORKTOWN, NY)
Once again we booked through your agency with Stacy Masina and once again, I must write to let you know (as I am sure you already do) that Stacy goes above and beyond to make sure that every detail is taken care of. We received our documents today and everything is so organized and so well put together. I have been so turned off by previous travel agents and their agencies, that I began doing it myself. (I am not so good at it.) Stacy and your agency listen to your clients about what they want, and do not try and sell you something they don't. For that I thank you. I truly mean when I say Endless Travel is about making their clients feel comfortable and assured their trip will be a memorable one. I have researched properties that I thought looked amazing and was ready to book, but Stacy would point out either flaws in the property, or the destination was not easy to get to. I appreciate the knowledge and honesty in which you pride your agency. I will continue using your agency and Stacy for all our future travels, and will continue to spread the good word. Thank you for your time, your service but mostly new friendships.
LUCILLE DOLAN (West Chester, PA)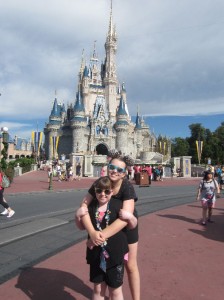 Mary we wanted to take a moment to thank you for yet another fantastic family vacation to Disney World!! For four straight years we have used your services and now we look forward to our fifth trip this fall knowing that the first four years in a row went perfect! Your insight and experience with planning a family Disney trip is invaluable. All your meal reservations would have never been a reality if you did not book them for us so many months ahead. We are very happy with your services and will be calling upon you again. Thanks so much for all your help on a fantastic family vacation.
THE MACKIN FAMILY (CARMEL, NY)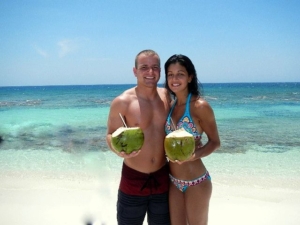 In the summer of 2013, my husband and I got married. With all of the busy planning we wanted to make sure we had the perfect honeymoon destination where we could enjoy ourselves and relax. We did not know exactly where we wanted to go or where we wanted to stay. After we sought out Mary DeBello at Endless Travel, LLC, she provided us with several options and ideas. She was always quick to respond and easy to communicate with. Even when Mary knew she had prior commitments, she was sure to let us know how to get in touch with her. The honeymoon planning became one of the easiest and smoothest parts of the wedding planning. My husband and I went to Jamaica and stayed at the Secrets Resort. Mary was always doing research for us and made sure we got the best "bang for our buck." We never felt rushed or forced into any decision. It was evident that Mary cared about us having a great honeymoon. She recommended ways to be organized from our flights, to our meals and excursions, and to our return. We had an amazing time in Jamaica and would definitely seek out Mary DeBello for our future trips.
EMILY AND JORDAN KOPCO (Enfield, NH)
My husband and I became acquainted with Mary DeBello of Endless Travel LLC when it changed ownership.
Its previous owner, a friend of ours, had been our travel agent for many years. Mary is awesome to work with. She is incredibly organized and easy to communicate our travel ideas to. The service and personal attention she gives is excellent. We would recommend Mary DeBello of Endless Travel LLC unequivocally and will continue to consult with her for all of our vacation needs, the past nine cruises have been great.
KAREN AND GREG HOLLOP (MAHOPAC, NY)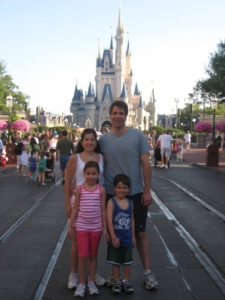 Overwhelmed with the thought of planning my family's first trip to Disney World, I was excited when told about Disney expert Mary DeBello at Endless Travel. From our first phone conversation it was clear that Mary was going to plan a fabulous vacation for us. Mary's knowledge about every aspect of Disney World from the resorts to dining and the parks is unparalleled. She patiently went through every detail of the trip, making suggestions and offering the pros and cons of just about anything we had to consider. She saved us countless hours of planning! I can't say enough about Mary when it comes to planning a trip to Disney. She is extremely thoughtful and detailed oriented about every aspect of the trip. We have used her three times for Disney and Universal and have recommended her to several people, who have all said the same thing – Mary is the best!
THE GRACI FAMILY (VALHALLA, NY)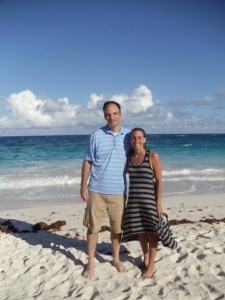 Mary DeBello from Endless Travel is the most efficient and friendly travel agent that we have ever used. Normally when you travel you are worried about your trip but Mary had a well laid out itinerary with specific directions that put us at ease. We are very thankful for the incredible support during the planning phases and for Mary's assistance during our trip. We have created many lifetime memories in Bermuda that we will cherish forever. We highly recommend using Mary from Endless Travels in helping you plan your next trip.
STEVE & GINA TROLL (CARMEL, NY)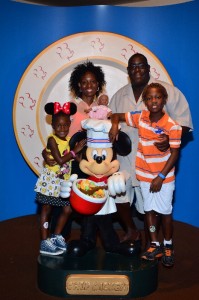 Thank you Janine Storen!!! You came through with organizing and putting this trip together down to the very last detail. You did a phenomenal job. We've enjoyed all the adventures of that Walt Disney Trip! It was the most magical place on earth. My children will never ever forget being in such a marvelous land of make believe. This Disney Trip was all about them…..with a little bit extra for us adults. What a fantastic journey!!! Nine days of PURE WONDER!!! The children had a blast. They laughed so hard and so deep. I loved it. You can see the joy and excitement in their faces. They were so excited they couldn't eat. Every day it was the anticipation of the next adventure……….The Bibbidi Bobbidi Boutique, Pirates League, Fantasmic (was out of this world), Hollywood & Vine, meeting all of Disney's Characters and best of all were the Princesses everywhere. My little girl was ecstatic. Jordan's moment came when he was able to live his dream and fight with Darth Vader on stage during the Jedi Training Academy. I just can't say enough. Janine, once again thank you for a trip well planned…..until next time.
THE CHAPMAN FAMILY (CRANFORD, NJ)
Mary DeBello from Endless Travel planned our Disney World vacation perfectly. She made our trip a real vacation. The detail was amazing and she is very knowledgeable and gave us great advice and tips. It was a magical experience. Can't wait to go back. We just booked the Disney cruise with her for our next vacation.
THERESA TIBBETTES (Holmes, NY)
I was lucky enough to be referred to Mary DeBello with Endless Travel for assistance in selecting the location of my destination wedding (since then I've referred her to friends and family as well).  I had never worked with a travel agent before and I had no idea what to expect.  In fact, this was my husband-to-be and my first trip out of the country.  Mary took what could have been an overwhelming process and provided best-in-class consultation.  After all, the whole point of choosing a destination wedding was for us to have a stress-free wedding planning experience!  Not only did Mary help us narrow down the country we wanted to be married in, but also the resort.  She was able to provide first-hand details about what we could expect, and trust me, having clear expectations sets the ground work for a great experience.  Mary's client-centric mentality paired with her deep knowledge of the travel industry can't be beat.  I'll never work with anyone else."  I can't say enough good things about my experience working with her AND we are even friends now on Facebook!
Molly Cope
Pella, Iowa
In July of 2011, my husband, 16 year old son and myself went to The Hard Rock Hotel and Casino Punta Cana in the Dominican Republic. We booked our vacation with Mary DeBello, the owner of Endless Travel after an exhausting search performed combing the popular web sites looking for the best price, best rated and best locations. I normally do not write testimonials but after all Mary did for us, and continues to do so. I felt compelled to write this well deserved testimonial about Mary.
Without reservation. I would recommend Marys services for anyone planning a getaway, she will amaze you!
Right after we booked Mary sent us all kinds of valuable information on the resort and things to do while on vacation. When she sent us our hotel and airline tickets she also sent us a beach bag, luggage tags and a gift card to Target. She made it clear that if we had any problems  whatsoever we were to call her immediately. The Hard Rock was amazing.
When we arrived Mary had a contact there to greet us. He took us to a VIP  area to check-in (avoiding the lines) where we also given snacks and drinks. Because we booked with Mary and Endless Travel, we were upgraded to a Presidential Suite.
Not only were Endless Travels prices good, we received gifts and perks that popular on-line websites do not give.
Sharon Belton
Highland, N.Y.
P.S. We are happy to have also helped Sharon enjoy three more wonderful vacations since her first trip with us in 2011. We look forward to planning many more happy trips for her and her great family.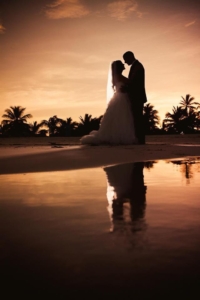 We got married in Punta Cana in October 2012 and Mary helped us research, negotiate, and book the hotel that we got married at,  the Hard Rock Punta Cana. Once we settled on the Hard Rock Mary helped us get a rate that was much lower than we were finding online or through the hotel ourselves. It was important to us to get the best rates for our guests as they were traveling so far to help us celebrate our wedding. Mary also was an integral part in getting the contract with the Hard Rock correct since there were many details that came with booking our wedding there. She made sure that everything made sense and that all cancellation dates, deposits, etc. were reasonable. We could have never gotten through all of the negotiating and legal paperwork without her help! As for the wedding, we had about 100 people coming to Punta Cana and without her getting everyone booked and ready to go It would have been chaotic. Many of the people coming on this trip were not seasoned travelers and had so many questions. Thank god for Mary because she handled most of them and that freed me up to get all the wedding details taken care of. She made sure that everyone that was on my RSVP list as yes was booked and ready to go. She kept in contact with everyone and gave them all updates as we got closer, plus she kept us informed the entire time letting us know who we had left to book and how many nights our group had booked so we could get the wedding package at the Hard Rock that we wanted. She really made this is as easy as could be. It freed me up to do wedding stuff and to not have to worry about everyone booking their rooms and flights. Once it came time for our wedding we were lucky enough to have Mary travel with us to Punta Cana to make sure everything went smoothly. And thank God she did! Our wedding was the same weekend as Superstorm Sandy!
Before the storm came Mary was there to help everyone get checked in, deliver welcome bags, and make sure the hotel had all the correct reservations. Naturally with such a big resort (1900 rooms) there were some guests that had some issues and Mary made sure they were all taken care of and that our guests were ok. We were free to welcome everyone and spend time with our family and friends. Sunday, the day after our wedding,   Superstorm Sandy hit the East Coast. Almost all of our guests were scheduled to leave the next day and fly back to NY. We were off to Hawaii for our Honeymoon.  EVERY SINGLE flight back to the East Coast was cancelled for days! Thankfully Mary was there to help all of our guests and deal with the hotel. We felt horrible that we were not there to be with everyone while they were stuck but having Mary there was such a weight off of our shoulders. Many of our guests were stranded there until Thursday or later.  Mary worked with the hotel to get everyone hurricane rates and helped with re-booking flights, even with guests whose flights she didn't book herself! From what I heard the hotel was unprepared for a situation like this but thanks to Mary she made sure all of our guests had rooms and at a lower rate. We were truly beyond grateful that she was there to help everyone navigate through those 4 days  of flights being continuously canceled and acted as liaison between our guests, the hotel and the airlines. Once home, she made sure that everyone who (THANKFULLY) took out trip insurance got the money back that they were entitled to. When I look back I truly could not imagine planning my wedding without the help of a travel agent and specifically Mary DeBello. I've dealt with other travel agents in the past and I personally think she went above and beyond for us. She was always available and so nice to talk to (and with this wedding we talked a lot)! Details before the actual wedding and then during the wedding while in Punta Cana would have been so much more stressful and annoying if I had to personally deal with each of our 100+ guests and make sure they were all booked and set at the hotel.  Mary allowed us to concentrate on other wedding details leading up to the big day and to spend time with our guests while we were away at our wedding. We are truly grateful and we highly recommend her to anyone planning a destination wedding or any trip in general!
Gina Piombo Lee and Michael Lee
Lynbrook, NY
We are blessed to have Mary as our travel agent and consultant. To date we have had wonderful vacations and keep building precious family experiences. Our success is based on the fact that Mary is a good listener and pays attention to our "wish list". She also works within our budget and closes the whole process with her fine attention to detail. Thanks Mary and keep up the great work. The world needs you!!!
Francesca Grazier
Carmel, NY